Soft Invaders
Electronic, Instrumental, and New Age
by
Neil Alexander
This CD represents a live on-air performance, recorded on the WPRB Radio show "Music With Space" hosted by Mike Hunter. [http://musicwithspace.com] on October 24th 2014. The music tells the story of the evolution of a new life form, one not ruled by gravity. This recording is dedicated to Steve Lawson, Allen Wentz, Nita Rae, and all the fine folks at the Electro-Music Festival. At the time of this recording, "NAILgun" was the name I used for my solo electronic music project. This has been officially changed to "Nail Jung". Credits: released January 22, 2015

All tracks Improvised live by Neil Alexander (me) on a pretty substantial pile of gear which included a Moog Voyager, Moog Little Phatty, Nord Electro 4 SW73, Roland XV5050, Ableton LIVE 9 Suite and Push controller, Roland A70 keyboard controller, and Line 6 Echo Pro & M9 effects units. Mike Hunter recorded the music live as it happened straight to digital 2 track stereo. Mastered by Neil Alexander (with almost no edits and very minimal mastering). (C) Neil Alexander 2014
Released: January, 2015
More about: Neil Alexander
How to buy Soft Invaders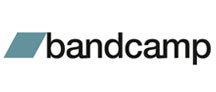 More CDs by Neil Alexander
Overview Effect

2019




Electronic, New Age


The latest disc from Nail Jung, Neil Alexander's solo electronic project. A collection of ambient, electronica and experimental tracks, it showcases Neil's long history with electronic music.
Listen
Solo Piano Vol. 2: Darn That Dream Live in LA

2018




Acoustic, Jazz, and Classical/Opera


Recorded live on tour At Ava's Showroom, San Pedro CA. as part of the "100 Years of Spring" tour celebrating the 100th Anniversary of Igor Stravinsky's classic work The Rite Of Spring.
Listen
Darn That Dream: Solo Piano Vol. 1

2013




Acoustic, Jazz, and Contemporary


Neil Alexander's 1st Solo Piano CD. Featuring a mix of Jazz Standards, Original Compositions & Improvisations.
Viewed 28,358 times