Hudson Valley music news and musical happenings.
Recent Entries

---
Practical Handbook for the Working Musician, Part 3: Learning Tunes Efficiently – Chords and Notes
March 31, 2022
by Mike Mindel. This article was originally published on HVmusic around the year 2000.
In part one we discussed learning the form of a song, the first step in learning a tune. Now let's focus step two--
Chords and Notes
- learning your parts.
To review for a minute, the steps to efficiently learning a song are, in this order:
Form: i.e. intro-verse-chorus, etc.
chords and notes: learn your part.
Sounds: getting the settings you want to use on the tune.
Putting It All Together
The following information applies no matter what your instrument. After all, as Frank Perdue says, parts is parts. By the way, does anybody know if Frank Perdue and Tom Carvel are related?
---
Practical Handbook for the Working Musician, Part 2: Learning Tunes Efficiently – Song Form
February 13, 2022
by Mike Mindel. This article was originally published on HVmusic around the year 2000.
One of the most practical skills a musician can develop is the ability to learn tunes as efficiently as possible. This is a skill that will make your musical life less frustrating regardless of what instrument you play or what style you play. These skills apply whether you play keyboards in a rock band or auto harp in your garage (no pun intended).
---
Practical Handbook for the Working Musician, Part 1: When In Rome... Don't Roam
January 16, 2022
by Mike Mindel. This article was originally published on HVmusic around the year 2000.
Once again I'm reminded of a simple, basic concept that seems to elude many an otherwise fine player. Playing appropiately. That is, approaching a particular gig or rehersal with the appropiate set of tools. Although all musicial situations have some of the same fundementals, such as showing up on time and being prepared, different musicial settings demand different approaches in both the actual music as well as your personal presentation. Choosing the appropiate notes, chord voicings, volume, sounds, how busy you are (your fills), your clothes, your demeanor with the other musicians, your stage presence, and your gear are some of the many considerations that must be addressed in order for you to be most effective in a particular musicial setting. And to get called back to do it again! For some, it is a matter of lack of musical maturity, and for others it is boredom overriding their better musical sensibilities. (Which I suppose is also a lack of musicial maturity in itself.) Unlike good chops, which for most of us is a matter of putting in the time to get them, musical maturity can be gotten through time and experience, or through paying attention and heeding the ways of those who are doing it right and regularly getting work. Like good chops, musical maturity will perpetually elude some people. That means more work for you and me!
---
I Need Your Input -- New Feature Survey
July 7, 2020
Dear Hudson Valley Musicians,
With CDs seemingly a thing of the past now, I want to find a better way for you to feature your music on this site that is not necessarily tied to a CD.
Right now musicians can create a CD listing and include up to 3 full songs or samples that visitors can listen to. Your CD listing also tells visitors where they can buy your CD. But that is no longer the world we are all living in — Streaming services have replaced CD sales, and I rarely now see new CD listings being created on this site.

I also have a "Jukebox" that pulls songs randomly from all the CD listings and presents them for visitors to listen too. A mini-HV-streaming service if you will.
I am looking for your ideas on how I can change these features to better serve both musicians and the music-loving public.You can comment below or contact me via email.
---
600 Artists Pen Open Letter to Congress to Save Americas Independent Music Venues
June 22, 2020
WASHINGTON D.C. (CelebrityAcess) — As independent music venues across the country face grave economic peril amid the coronavirus pandemic, more than 600 artists have banded together to support the National Independent Venue Alliance's calls for financial support from the federal government.
A roster of artists that includes Dave Grohl of Foo Fighters, Mavis Staples, Lady Gaga, André 3000, Coldplay, Willie Nelson, Billie Ellish, Gary Clark Jr, Robert Plant of Led Zeppelin, Miranda Lambert, Billy Joel, Earth Wind & Fire, Kacey Musgraves, Leon Bridges, Wyclef Jean, and Bon Iver, along with beloved comedians such as Jay Leno, Tiffany Haddish, Jeff Foxworthy, Jerry Seinfeld, and Tig Notaro, all signed an open letter to Congress asking legislators to provide urgent financial support for independent venues during this moment of crisis.
---
CD Baby is no more
May 10, 2020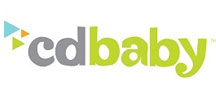 Many of my clients have discovered that in the last two months CDbaby has stopped selling CDs and digital downloads. I see that many CD listings here on HVmusic are still referencing links to CDbaby, and none of those links work now. I was very surprised to learn from my clients that they had heard nothing from CDbaby about this change.
So, If you have a CD listing here at HVmusic, and are using a sales link to CDbaby.com in your listing... You should remove that link and find another online outlet to sell your CDs.
Amazon is still selling CDs as well as digital downloads, so you can contact them. iTunes is only selling digital downloads. CDbaby has changed their business to be focused only on helping you sell your music through other digital platforms. So you can still contact CDbaby and ask them to get you set up on these other platforms.
Does the community here have suggestions for replacing CDbaby?