Hudson Valley music news and musical happenings.
Recent Entries

---
New anti-spam measures
October 28, 2019
This article is for HVmusic members who have listings or classifieds on the site.
I know we all hate it when someone sends a spam message to you from your classified ad or listing. Sometimes spammers will send dozens of these messages to many different classifieds. To send such email, spammers have to fill out the email response form that I use to hide your email address. I've tried several ways to stop or dissuade them from filling out the form, but it keeps happening. So I have now taken the additional step of adding a "Captcha" to the email response form.
Below is what a Captcha looks like.... I'm sure you've seen them before on other web sites.

So, I'm sorry to add this extra step for someone to respond to your classified, but I think it's worth it to reduce the likelihood of you receiving spam responses.
Thanks,
Steve
---
The Woodstock Festival Finally Came to – Wait for It – Woodstock!
August 21, 2019
Of all the things the original Woodstock festival was—a counterculture communal, peaceful demonstration, mud-soaked music nirvana—it lacked one subtle, somewhat ironic element—it wasn't in Woodstock. Neither, too, were subsequent anniversary festivals.
Now, exactly 50 years after the iconic "Aquarian Exposition: 3 Days of Peace & Music"—which was staged in nearby Bethel, New York—there was finally a titular Woodstock festival, featuring more than 100 musical artists such as Jennifer Maidman, Justin Love and Lindsey Webster, all performing only for the opportunity to commemorate this once-in-a-lifetime event.
---
Musicians Gather To Help Fight The Opioid Epidemic
August 4, 2019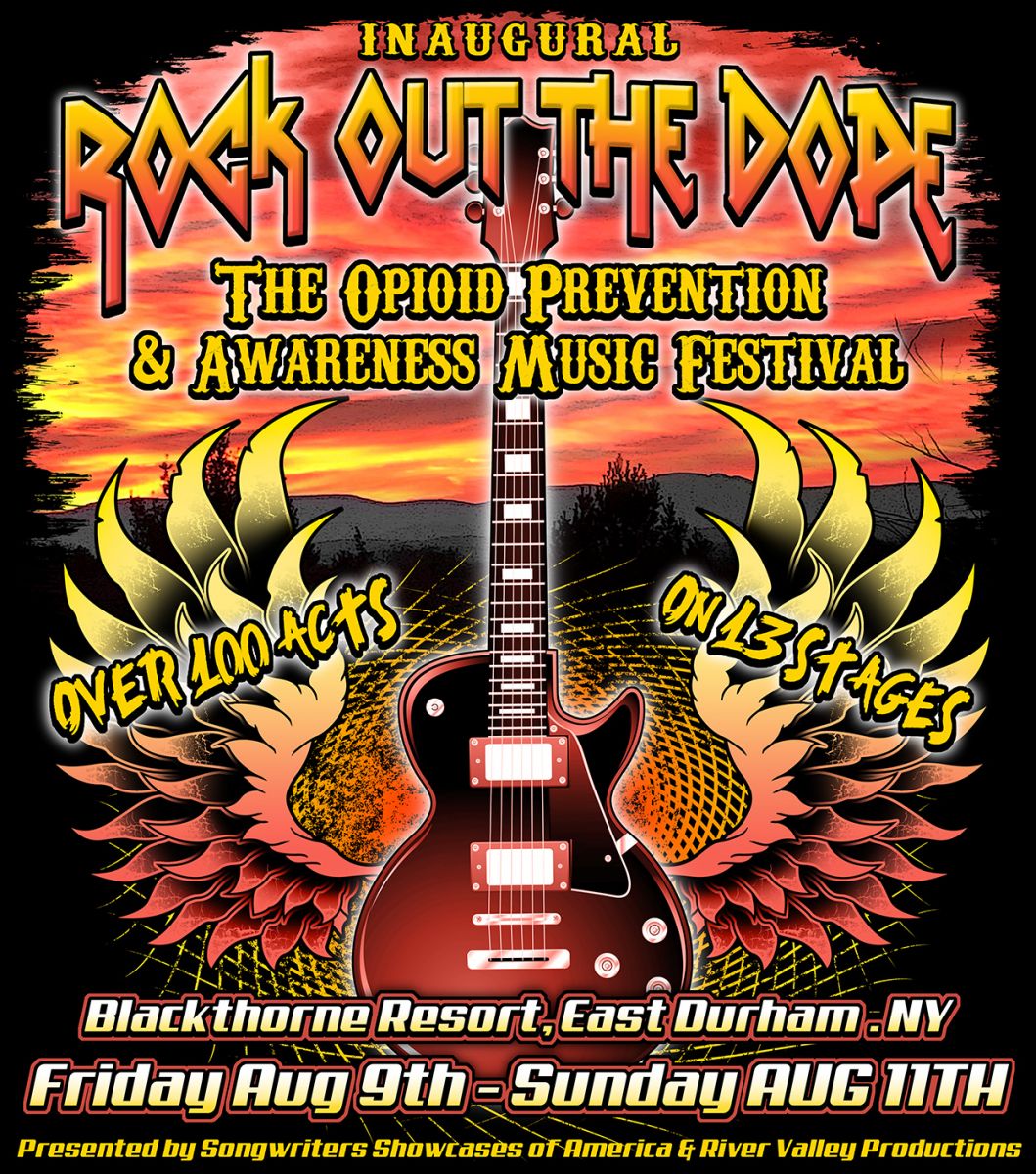 "Rock Out the Dope", The Opioid Prevention and Awareness Music Festival, will be held on August 9-11th at the Blackthourne Resort located in East Durham, NY.
This family friendly event will feature over 100 acts at 13 stages during the 3 day event. A wide variety of live music will be featured at the fest including Rock, Blues, Country, Folk, Jazz, Metal, Bluegrass, Celtic and more. The event will also feature over 20 artists booth and misc vendors, multiple food trucks , beer and wine gardens, martini bar, kid zone, family games, campfire jams, drum circles, fireworks and many other activities.
The event will also have multiple tent areas to counsel individuals who are experiencing problems with opioids either indirectly or individually. There will also be designated areas that include photo displays in memory of individuals who have died from opioid overdoses. The event will also be giving away free doses of Narcan (naloxone) which is an opioid antagonist used for the complete or partial reversal of an opioid overdose. Many acts will perform songs that they have written about the opioid crisis.
The festival is presented by the Songwriters Showcases of America and River Valley Productions. Ticket prices for the festival are: One Day Pass $10, Two Day Pass $15, Three Day Pass $25. (Add $5 to each pass day of fest.) Camping and Hotel Rooms at the resort are sold separately. For advanced discounted tickets and more info go to www.RockOutTheDope.com
Sponsored By: Z 93.3 FM, Hopewell Inn, The Chance, B&F Auto, Outlaw Ink
---
Punk Rock Photo Exhibit in Woodstock
June 18, 2019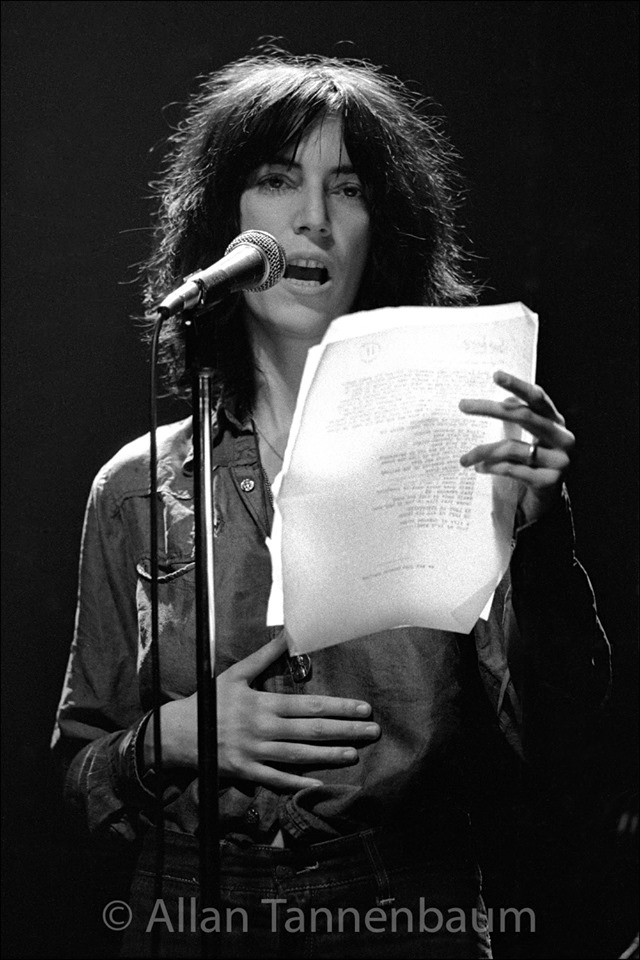 A friend of mine took me to a photography exhibit, Saturday, at Collective Gallery in Woodstock, which, apparently, I think, is part of D-Day Studios, but, in any event, it's located at 60 Tinker Street. The photographer, Allan Tannenbaum, was the photo editor at The Soho Weekly News, a Village Voice alternative that published for about ten years in the 70s and early 80s, and, as such, Allan was in a position to photograph anyone who was anyone, in 1970s New York. From The Beatles and Stones to Barack and Bob Marley, Allan's photographed them all! No one and not much escaped Allan's lens, and I highly recommend the exhibition at Collective, which runs thru the end of June, and is called, "Punk Rock"! Featured are iconic shots of The Clash, Patti Smith, Chrissie Hynde, The Ramones, Talking Heads, Bowie, John and Yoko, Chris Stein and Debbie Harry of Blondie, and more, many of which have never been seen before, or, at least, I've never seen them before! There's so many great pics, but, I think my favorite might be one of The Clash at the baggage claim in Kennedy Airport, all smoking cigarettes in the terminal while they wait for their gear! A period piece, indeed! Anyway, if you're interested in this type of stuff, you've got 2 more weeks to get down there to grok these fine photographs of Rock n Roll icons at the height of their powers. And don't forget to visit Allan's website and also run a Google search on him and check out his other work. He's got books and photos all over the internet and they're all for sale. www.sohoblues.com
After you take in the Punk Rock exhibition, you might want to stop next door at 54 Tinker Street for a visit to Mike DuBois' HappyLife Productions. Mike is one of the preeminent psychedelic artists in the country, if not the world, and, as such, has created posters, shirts, and many other items for The Grateful Dead, Allman Brothers, Levon Helm, Hot Tuna, and many other bands who wanted the best! The shop is filled with all sorts of cool stuff, and between Mike and Allan, you're sure to see something you want to take home with you!

Fred Perry is a founding member of Alt-Country supergroup, The Brooklyn Cowboys, is from a 3rd generation musical family and lives in the Hudson Valley, where he does what he can to promote live music.
---
Mead Mountain Resonators Channel Old School Bluegrass and Country at Station Bar
June 18, 2019
I had been planning on catching the great Bruce Katz Band at Colony Woodstock that night, after a late lunch with Allan and my friend, Michele, but when we got there, the band part of the show was starting a bit late, after Bruce opened for himself on solo piano. Since we were thirsty and in the mood to Rock, we decided to go over to The Station, have a drink, and come back for the full band part of Bruce's show, which always features some of the top A-list musicians in the Hudson Valley, and, of course, Bruce, himself, is one of the greatest keyboard artists anyone's ever heard, anywhere!
T'was not to be! When we got to The Station, I was surprised to find The Mead Mountain Resonators holding court. They're a band I've been meaning to check out live, and boy, am I glad we did! Mead Mountain Resonators have got it, and if they keep at it, they're gonna get it! They're a Bluegrass band, and they embody the spirit of the Carter Family, the Stanley Brothers, the Louvins, and all the Bluegrass and old school Country greats who, mostly died before they were born! I'd be surprised if anyone in this band is even 30! Where'd they get it? They're too young to be this authentic, you'd think! But, like Trombone Shorty and Orleans Avenue, they effectively channel their influences, without being derivative, into something their own. MMR has a way to go before they're at T Shorty's level, but if they keep doin' it, they're gonna get there, and they already display the seeds of inventiveness, originality, and musicianship that warrant keeping a watchful eye on this young band.
The Resonators are made up of 3 multi-instrumentalists – Conor Wenk (guitar, mandolin, banjo, and resonator guitar), Dan McCabe (guitar, drums), and Alex Turqman (bass, banjo, guitar, and harp aka harmonica). When I first met Danny McCabe, in 2006, he was one of the most talented young music students at my store, Reservoir Music. Since then, I'm pleased and proud to say, he's blossomed into a mature musician who still has a lot of potential for continued growth. All three sing, and they are amazing singers, harmonizing beautifully and authentically, in the Bluegrass style. If they're playing in your neighborhood, and you dig Bluegrass and old school Country, be there! You'll be happy you did.
We never did make it back to Colony for Bruce's show. My friend's a lightweight (LOL), and after a while of diggin' the Resonators, she'd had enough, and we called it a night. Not too shabby of one, neither!!!

Fred Perry is a founding member of Alt-Country supergroup, The Brooklyn Cowboys, is from a 3rd generation musical family and lives in the Hudson Valley, where he does what he can to promote live music.
---
Thank You for Helping Tom and Annie Pacheco
April 28, 2019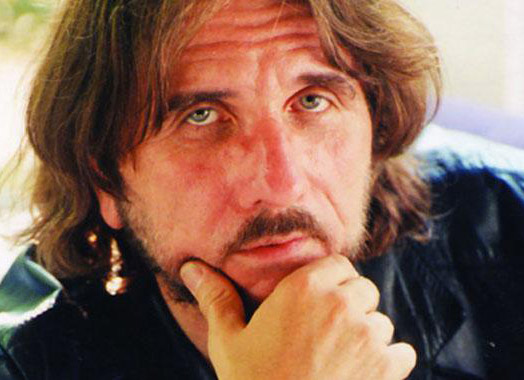 UPDATE April 28: The GoFundMe page reached it's target of $15,000. Thanks so much to all who contributed.
================================
Anyone who has had the inspiring, touching and universally human pleasure of listening to Tom Pacheco's music, and knowing the man himself, would be hard-pressed to describe those experiences any other way. Even though his career was born on 1960s Bleeker St., was marked on the calendar as recently as this past December, and is one that's traversed locations as far-flung as Norway, England, Scotland, Wales, and uh... Rosendale, we can happily and proudly claim him as OURS, a community member, friend, and beloved national and international treasure. Tom has written, collaborated, and performed with such luminous partners as Pete Seeger, The Band (Jubilation, Woodstock Winter) Steinar Albrigtsen, Tom Kimmel and Jay Unger...Richie Havens, Tom Russell, Jefferson Starship, and many others have had success with his songs.