But For The Grace Of...
Rock (progressive), Rock (classic)
by
Seven Sources
About SEVEN SOURCES aka Joel Pirard..
Formerly a part of New Jersey based prog band ORION, later AVALON USA, Joel began looking for an outlet to keep making original music,Years of culling and developing has yielded lot of material, some makes up the only studio recordings of certain ORION songs, some made their way the Jester's Promenade & of JDA PROJECT . He lives music "it is as necessary as breathing" 'BUT FOR THE GRACE OF' IS THE 1ST
Released: March, 2018
More about: Seven Sources
How to buy But For The Grace Of...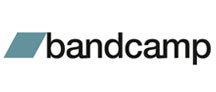 My Website

More CDs by Seven Sources
Pariah

2021




Rock (progressive), Rock (classic)


PARIAH, the latest from SEVEN SOURCES (the artist) Joel Pirard all instruments and voice
Listen
Follow Silver Suns

2020




Rock (progressive), Rock (classic)


8 Songs that touch on the human condition, spirituality, and love.
Listen
The Shadow Play

2019




Rock (progressive), Rock (classic), and Instrumental


presented as if it was a performance concept THE SHADOW PLAY IS THE 3RD BANDCAMP solo collection under the moniker of SEVEN SOURCES.
Listen
The Great Deceiver

2019




Rock (progressive), Rock (classic), and Instrumental


THE GREAT DECEIVER IS THE 2ND BANDCAMP solo collection under the moniker of SEVEN SOURCES.
Listen
Viewed 16,861 times