| | | |
| --- | --- | --- |
| | | The Castle of Thorngaard |
| | | Run In The Rain |
| | | The Abuser |
Avalon USA - Alternate Tunes
Rock (progressive), Rock (classic)
by
Avalon USA
This collection is derived from some live performances at a small venue. We were booked at the last minute, on a Memorial Day weekend, a 'shore' weekend as we used to call them. The scheduled act had a conflict. These mixes were a combination of live mic and board mix.
Except for '"Run In the Rain", none of these songs have ever been released in any capacity. "Call the Preacher Home" was written by this band, the others were originally conceived in the band ORION, from which, Joel, Jeff, & John all were members. These songs and previously released material make up the bulk of our performing repertoire at the time.

The last 3 tracks are alternate mixes of 3 songs released on ONCE STOOD A BAND. all earlier takes.
The versions used on that release were from 11-24-04. In the interim, Jeff's bass part had gotten corrupted. Scheduling made it impossible have him redo it, so John had done his take on it.
To paraphrase THE BEATLES, these tracks are 'naked'.
These are from 4-29-04, just a few months before.
On The Abuser, the notable differences are the keyboards are less layered.
On The Dreamer and the Dream Suite, the studio effects production that was added later is missing.
Finally, on Once Stood a Man, this version has the bass part that Jeff Kalmar devised as opposed to John Curtin's version on ONCE STOOD A BAND. Also the synthesizer solo is different. Additional keyboard embellishments are missing as well.
Released: June, 2020
More about: Avalon USA
How to buy Avalon USA - Alternate Tunes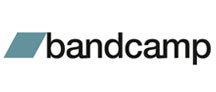 My Website

More CDs by Avalon USA
Once Stood A Band - The Studio Sessions

2016




Rock (progressive), Rock (classic)


Captured here are 5 songs originally recorded for MCA Records, along with the rest that came after, and a bonus track
Viewed 16,241 times