Hudson Valley music news and musical happenings.
Recent Entries

«Return to Main Blog Page
---
What New Features would you like to see in HVmusic.com ??
September 8, 2016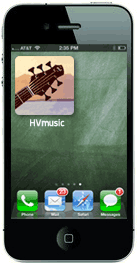 I am still asking if there is interest from the community for these features, or if you've got ideas of your own....
Post from May 3...
Here are some ideas I've been kicking around to add to HVmusic, but what would you like to see?
My ideas:
"Sponsored" songs featured on the home page. Like sponsored listings these would cost a little bit, but give you the ability to feature your mp3 on our home page.

Help wanted listings. Do you need to hire someone for your music-related business? Would you use HVmusic to advertise for this opening? Do you think people would come here to look?

Post your concert photos. Kind of like facebook for Hudson Valley Music. Tell others what concerts and shows you have seen and post photos.

Add videos to Musicians Available or Musicians Wanted classifieds. (Update Sept 2016 -- This one is DONE)
Now, what are your ideas? Please add a comment to add your idea or to vote for one of the above. If you don't want to leave a public comment, just email your opinion to me.
comments powered by