The Wolf
Americana, Acoustic, and Blues
by
Bob Stump
"hunkered down safe and sound but the
cabin fever's bad"
Hi everyone,
I hope you and yours are safe. What a crazy world. Here's my latest music & art. Thanks for the support.

My new release "The Wolf" is now available through I tunes and other music platforms across the web.

I wrote the song when the pandemic restricted our movements. This foundation of the song was recorded at my home in Poughquag. I laid down the "Travis Pick'n " guitar and vocal live. Then sent it to Tom White in Middleburg NY who added mandolin and a great sounding vintage 1930's dobro. Then we sent it over to Ryan Boshart in Queens NY for the the big bass. I can't wait to perform it live someday!
This is all wood and is the first of a number of collaborations I am working on in this style.
Released: November, 2020
More about: Bob Stump
How to buy The Wolf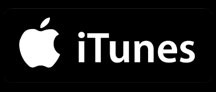 Also available at: Apple I tunes and other popular music platforms on the web
Viewed 20,087 times