| | | |
| --- | --- | --- |
| | | It is Written |
| | | Same Jack |
| | | Julia in Running Shoes |
Catskill Dogs
Rock (progressive), Americana, and Multi-genre original
by
Kurt Henry & Dog Knows
"What kind of music do you dogs play?"

"Dog Knows!" we answer. For, in truth, DOG KNOWS! is the best answer for all life's unanswerable questions -- not just ours.

We recently decided on "DOG KNOWS!" as our name because Kurt got sick of calling the band The Kurt Henry Band" (and, by the way, you should explore The Kurt Henry Band catalogue). Besides, dog knows, dogs are more popular than Kurt.

So, to shorten this dog's tale/tail, let me just say that if you like any kind of music, you will like some part of DOG KNOWS!
Released: April, 2020
More about: Kurt Henry & Dog Knows
How to buy Catskill Dogs
My Website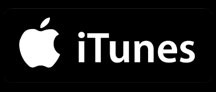 Viewed 29,760 times