A Duo Tribute To Frank Sinatra
Jazz, Instrumental, and Swing/Jump, Big Band
by
Ben Basile
The duo's debut release "A duo tribute to Frank Sinatra" by Ben Basile & Vince Tampio is available digitally November 5th, 2015. The duo records and performs a repertoire of Jazz standards made famous by Frank Sinatra; reducing the big sound of Sinatra's group to a mellow instrumentation. Physical copies of the album will be available at the album release shows November 27th & 28th.
Released: November, 2015
More about: Ben Basile
How to buy A Duo Tribute To Frank Sinatra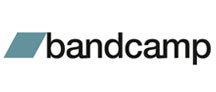 More CDs by Ben Basile
Two For Twenty

2016




Jazz, Latin, and Blues


This is Basile's debut as a composer and bandleader.
Viewed 23,688 times