The Eel
Blues, Jazz
by
Jeremy Baum
Back in the studio for his sophomore release, The Eel, on Flying Yak Records, Jeremy Baum knocks it out of the park with 10 Hammond organ and piano driven arrangements. It's an album of funky, bluesy new compositions as well as original arrangements of songs by Beck, Prince, James Brown and more. Recorded by the amazing Dave Gross at Fat Rabbit Studios, this album features many of the best and brightest musicians from Jeremy's twin musical homes of New York City and the Hudson Valley/Woodstock NY area. Special guests include, among others, Jay Collins, Eric Kalb, Scott Sharrard, guitar prodigy Myles Mancuso, Chris Vitarello, and VizzTone artists Dennis Gruenling, Michael Bram, and Chris O'Leary!!
Released: January, 2014
More about: Jeremy Baum
How to buy The Eel
My Website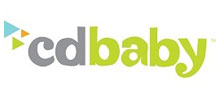 Also available at: Look for it on iTunes!

More CDs by Jeremy Baum
Lost River Jams

2001




Blues, Jazz, and Gospel


Hammond Organ - Funky soul-jazz for the new millenium!
Viewed 27,668 times