Big Green Hope Machine
Americana, Roots Music, and Acoustic
by
Hope Machine
"With what began a few years ago as a friendly tribute to Woody Guthrie, Fred and I find ourselves in a very different frame of mind today. We have come to realize that the sentiments Woody stumbled onto through all his wanderings around this amazing country, was one of a man who could handle the truth. So much so that rather than just setting at the kitchen table, or some fancy big name coffee shop, complaining to anyone within ear shot about what somebody else should be doing about all the disparity, and inequality, Woody put what he was seeing, and thinking into poetry, drawings, and oh yeah, those songs.
When you walk through the Woody door of cold hard, facts of life, you find yourself being ushered into the theatre of real American life. Most of which unfortunately hasn't changed that much since he first began writing about it more than fifty years ago, lots of folks still struggling to meet their basic needs and hold on to what they've got. You also quickly find yourself in the company of fellow hard travelers like Pete Seeger, who has lived his life expanding on those same principals of open eyed, clear thinking, plain talk, about the things people need to retain some integrity in the pursuit of happiness and human rights. Woody showed us a different perspective about our lives, Pete's been teaching us how to sing our hearts desires in harmony for years. Maybe now it's time for us listeners to take those inspiring songs and sentiments, out of the music halls and into our daily lives, and change our reality.
The great Indian Chief Crazy Horse said "we live in the shadow of the real world", and I think there's a forever truth there as it pertains to us as human beings and the reality we think we're living in.   
So Fred and I come one more day down this road with a greater understanding, and respect for those who came before, and happy that they shared so much of themselves for the likes of us to ponder." -Steve Kirkman
Released: January, 2009
More about: Hope Machine
How to buy Big Green Hope Machine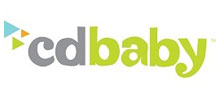 Viewed 5,282 times