The Streets of Benares,My Love. Poems from India
Open Mic
by
Hudson Valley Joe
A poetic spiritual and romantic journey through the subcontinent of the Soul. Spoken word audio book cd.
Released: December, 2008
More about: Hudson Valley Joe
How to buy The Streets of Benares,My Love. Poems from India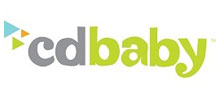 My Website
Also available at: various digital download sites on the web. itunes, etc.

More CDs by Hudson Valley Joe
Ananda Poems from Nepal

2009




Open Mic, World


A poetic spiritual and intellectual climb to the top of the mountains of the Mind where,in a crystal clear blue lake flowers the illuminate thousand petalled lotus of pure radiant light!
THE HUDSON VALLEY

2008




Acoustic, Folk/Traditional, and Singer-Songwriter


15 original songs performed in an acoustic/folk style.Sounds like John Denver.Early 60's folk music:Bob Dylan,Gordon Lightfoot,Simon and Garfunkel.And Woody Guthrie.
The Bronx Bombers

2002




Rock (50's-60's), Rock (classic), and Blues


CD SINGLE sounds like CCR ,early Elvis,Stones,Beatles
Viewed 18,978 times