911
Folk/Traditional, Blues, and Acoustic
by
911 Joe Salvatorio
911 CD 1. 911 2.Clear the Skies 3.EMP Jihadi 4.The Meltdown 5.Martyr 6.Al'Ham'Du'lillah 7.The Day of Islam 8.Unborn Generations 9.Emergency Alert System 10.Once There were Mountains
911 I'm callin' 911 something's awful wrong I'm callin' 911 help me to get back home I'm callin' 911-somebody pick up the phone !
I can't believe believe my own eyes there's burnin' people fallin' outta the sky sirens are screamin' a song of woe I seen the top of the tower EXPLODE !
CHORUS
We're evacuatin' right now 'cause the south building is goin' down people are runnin' they're scared to death who knows what's gonna happen next?
CHORUS
Honey if I don't make it home tell the kids Daddy didn't die alone
CHORUS There goes my world my world trade there goes all the money down the drain there goes all the love I ever made my heart is full of a stabbin' pain
CHORUS
What has happened here today? All of a sudden the world has changed I know if it'll ever be the same I just hope I don't die in vain
Released: October, 2008
More about: 911 Joe Salvatorio
How to buy 911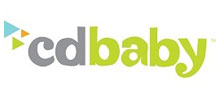 My Website
Also available at: digital download sites on the net-apple iTunes etc.
Viewed 16,636 times