The Bronx Bombers
Rock (50's-60's), Rock (classic), and Blues
by
Hudson Valley Joe
THE BRONX BOMBERSEVERYBODY GATHER 'ROUND THE BRONX BOMBERS ARE BACK IN TOWN THE BRONX BOMBERS ARE BACK IN TOWN SO EVERYBODY GATHER 'ROUNDIT'S GOOD TO KNOW THAT THE BOYS ARE BACK THEY'RE THE BEST AND THAT'S A FACT THEY'RE THE BEST AND THAT'S A FACT SO IT'S GOOD TO KNOW THAT THE BOYS ARE BACKOUT THERE ON THE ROAD PLAYIN' HARD BALL PROUD N BOLD PLAYIN'HARD BALL PROUD 'N BOLD OUtT THERE ON THE ROADTHERE THEY GO INTO THE NIGHT UP THERE INTO THE SKY THERE THEY GO THEY'RE ALMOST OUTTA SIGHT BUT THEY'LL BE BACK 'CAUSE ONLY THE BOMBERS CAN MAKE THIS WORLD SEEM RIGHT
Released: August, 2002
More about: Hudson Valley Joe
How to buy The Bronx Bombers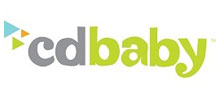 Also available at: LISTEN FREE http://www.myspace.com/joesalvatorio http://www.jango.com/music/Joe+Salvatorio Apple iTunes,etc, mp3 available at cdbaby and many sites-mp3tunes,etc.

More CDs by Hudson Valley Joe
Ananda Poems from Nepal

2009




Open Mic, World


A poetic spiritual and intellectual climb to the top of the mountains of the Mind where,in a crystal clear blue lake flowers the illuminate thousand petalled lotus of pure radiant light!
The Streets of Benares,My Love. Poems from India

2008




Open Mic


A poetic spiritual and romantic journey through the subcontinent of the Soul. Spoken word audio book cd.
THE HUDSON VALLEY

2008




Acoustic, Folk/Traditional, and Singer-Songwriter


15 original songs performed in an acoustic/folk style.Sounds like John Denver.Early 60's folk music:Bob Dylan,Gordon Lightfoot,Simon and Garfunkel.And Woody Guthrie.
Viewed 18,850 times