| | | |
| --- | --- | --- |
| | | Rise Again |
| | | Now I Stand |
| | | Pyramids |
Hudson Valley Project
Rock (modern), Alternative, and Hip Hop
by
Hudson Valley Project
From the humble bosom of the Hudson Valley comes an inspired collection of music several lifetimes in the making.  A collection of songs from a collection of friends so diverse yet so inspiring – and all bound by their place of origin.  
 
With the release of the Hudson Valley Project, the notion of a quiet hamlet is torn asunder to expose a cradle of creativity whose tendrils stretch far and wide. A genre-defying album that touches on everything from hip hop to metal, dream pop to classic rock, chicken pickin' blues to instrumental bombast.  

This rich tapestry of talent, linked through years of friendship, now joins together as a community to help those in need.  Proceeds of the Hudson Valley Project go directly to Family of Woodstock, Inc., who, serving Ulster County, NY and surrounding communities, provides crisis intervention and support services for a broad spectrum of human problems.  

Much like the charity this album supports, it's the common ground these artists stand on that unites them. Love and respect for one another and the bonds formed through the years allow the music to transcend the one and support the all. 

Drop the needle on the Hudson Valley Project and discover the bridges that bind. 
Released: December, 2021
More about: Hudson Valley Project
How to buy Hudson Valley Project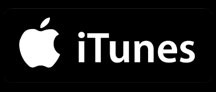 Viewed 7,392 times