Hudson Valley music news and musical happenings.
Recent Entries

«Return to Main Blog Page
---
Please Remember to Vote on November 6
October 30, 2018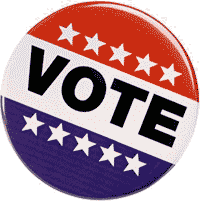 I'm so glad you're here reading HVmusic, but there is something even more important for you to do this month. VOTE. No matter how you feel about the direction America is headed in, you should express your opinion the most effective way possible — in the voting booth.
Please do your part as a citizen and vote. Thanks.
comments powered by