Hudson Valley music news and musical happenings.
Recent Entries

---
Huichica East Announces 2017 Lineup Including Real Estate, Charles Bradley & His Extraordinaires, Cass McCombs, Marissa Nadler, Doug Tuttle, The Mattson 2 and more
July 1, 2017
The second year of the festival will take place on August 25th and 26th, 2017 at the beautiful Chaseholm Farms in Pine Plains, NY, with two day camping passes on sale Wednesday May 17th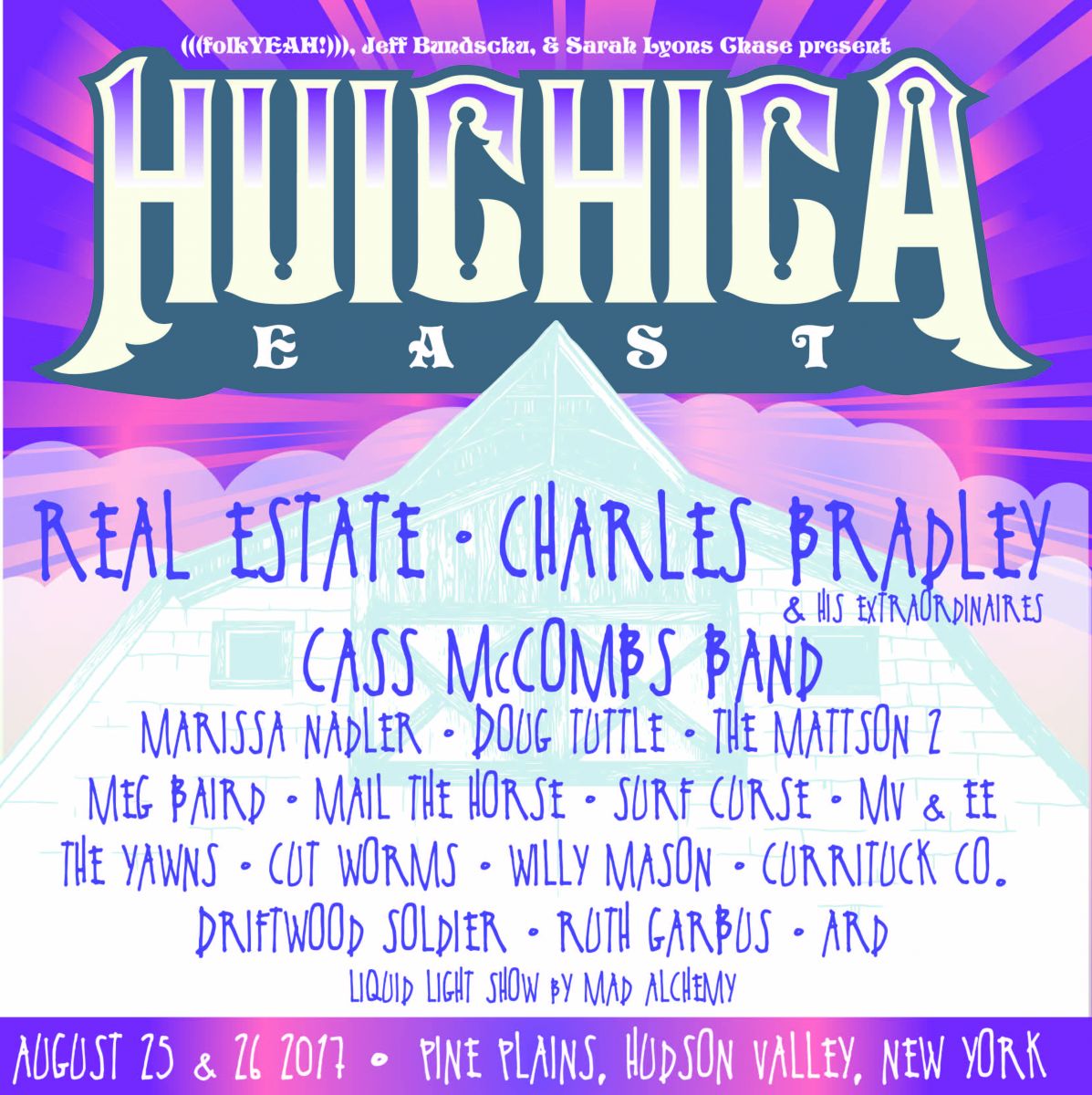 ---
Cry Cry Cry at Clearwater
May 19, 2017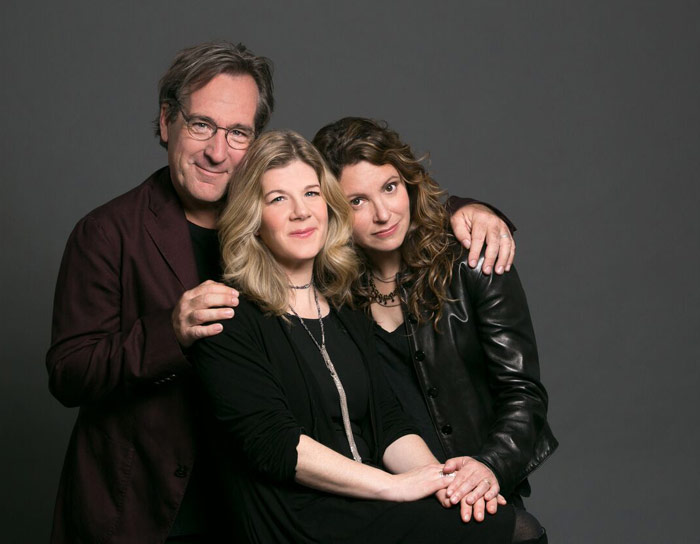 CRY CRY CRY REUNITES, with LUCY KAPLANSKY, RICHARD SHINDELL & DAR WILLIAMS

LIVE at CLEARWATER FESTIVAL
JUNE 18TH
---
A Story About Growing Up in Brooklyn - and Music
May 7, 2017
By Fred Perry. Many of you used to enjoy my columns from 2011- 2013. They all appeared in the Tri-Valley Townsman newspaper, were picked up at HVmusic.com, and were posted on my websites, www.reservoirmusiccenter.com and www.brooklyncowboys.com. I also used to appear as a regular guest on John Madeo's radio show, Monday nights on WIOX-FM, 91.3 and streaming online, but I haven't resumed that activity yet.
This is my first column since the end of 2013. When I stopped, I was burnt out on deadlines and commitments. I'm feeling much better now, thank you, and I've decided to write a column once in a while. They won't be appearing on any kind of regular schedule, instead, they will appear whenever I feel like writing one. And I felt like writing this one. I hope it moves you.
Here's a story about growing up in Brooklyn.
When I was a kid, around 14, a few of my friends and I immersed ourselves deeply in the world of record collecting, specifically British record collecting. The British music invasion had hit us hard, and at that time, we all felt that if a band wasn't British, they sucked! LOL.
---
Celebrating 20 Years of HVmusic.com
May 5, 2017
Thanks for sticking with us for 20 years and building the HVmusic community.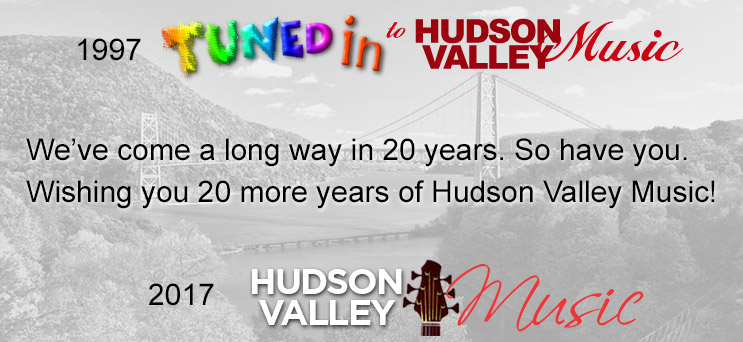 ---
Poughkeepse Day School -- 70's Music Festival, May 6th.
May 4, 2017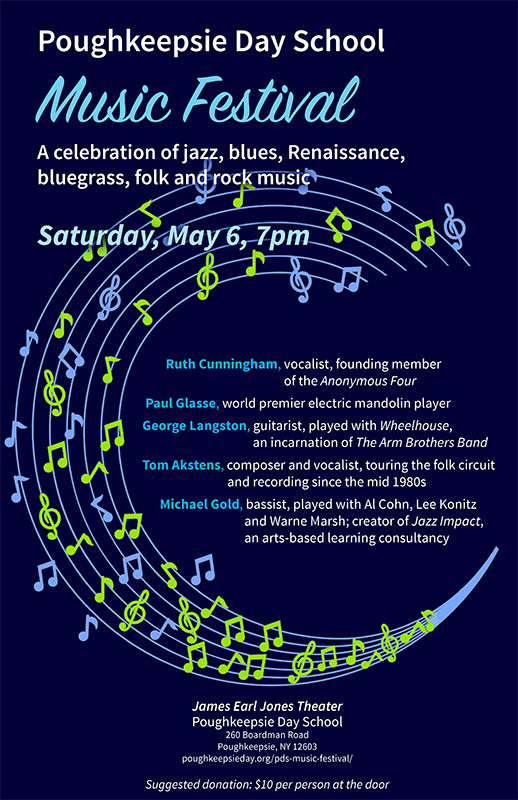 A celebration of jazz, blues, Renaissance, bluegrass, folk and rock music
Poughkeepsie, NY: Poughkeepsie Day School is hosting a music festival in the James Earl Jones Theater on Saturday, May 6, at 7:00 pm. This public concert will feature active members of the authentic 1970s music scene of the Mid-Hudson. Their music is an eclectic mix of jazz, Renaissance, blues, bluegrass, folk and rock. Featured performers will be:
Vocalist Ruth Cunningham '74, founding member of the Anonymous Four, a Renaissance quartet of international renown
World premier electric mandolin player, Paul Glasse '76
Guitarist George Langston '74, who played with Wheelhouse, an incarnation of The Arm Brothers Band
Composer and vocalist Tom Akstens, who has been touring the folk circuit and recording since the mid 1980's.
Michael Gold '73, who played bass with Al Cohn, Lee Konitz, and Warne Marsh and created an arts-based learning consultancy known as Jazz Impact
Other PDS alumni who will be performing are Ed Xiquez, T. Xiques '89, Pam Leavitt Kantarova '72 and husband Richard Sylva, Geritt Stover '75, Peter Enriquez '12, Adam Cote '02.
Damon Banks, current faculty member
Michael Gold '73, who is organizing the concert and will also perform says, "The passion that integrates all these sounds started when they were students or faculty together at Poughkeepsie Day School. They all went on to pursue their love of music. If you thrive on musical authenticity or lived the early 70's in the Hudson Valley you won't want to miss this exciting night of blues, folk, bluegrass, Renaissance, jazz and R&B."
There will be a suggested donation of $10 per person at the door.
Directions.
---
25th Annual DanceFest 2017
March 14, 2017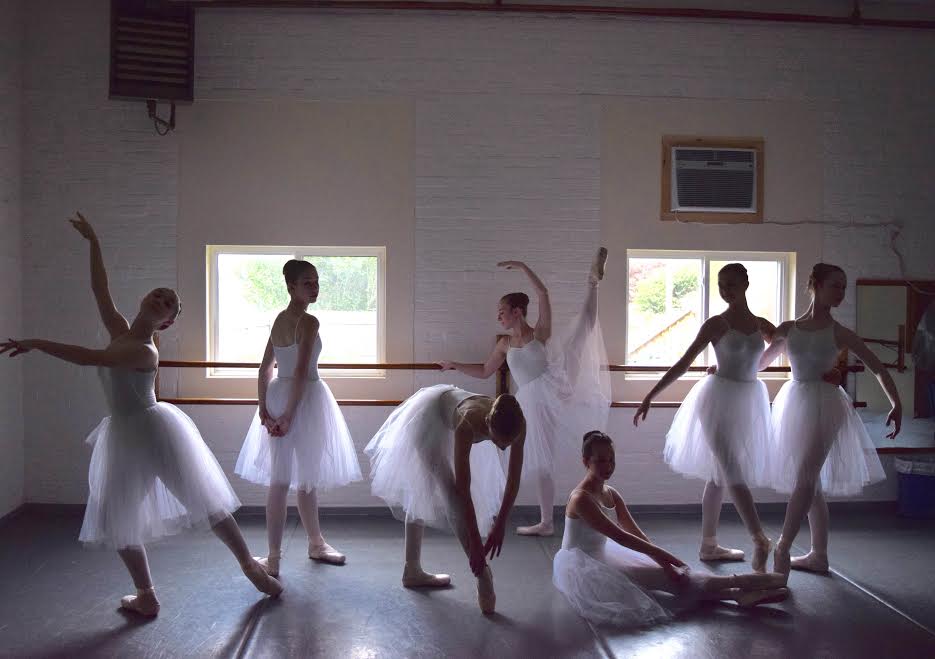 Saturday March 18, 2017 at 3PM and 6:30PM
Rondout Valley High School, 122 Kyserike Rd, Accord, NY
The Vanaver Caravan announces the 25th Annual DanceFest Experience a world of dance with works presented by nine of the Hudson Valley's finest dance studios. This year, DanceFest takes place on Saturday March 18, 2017 at 3PM and 6:30PM at Rondout Valley High School, 122 Kyserike Rd, Accord, NY
DanceFest! is a collaborative project presented by The Vanaver Caravan to connect and expose our local community to myriad dance styles including world dance, ballet, modern, and more. We are pleased to include The Vanaver Caravan Dance Institute dancers and the return of many longstanding DanceFest partners.
Hosts of DanceFest, The Vanaver Caravan Youth Company along with the World Percussive classes from the Dance Institute, will be clogging up a storm! They will open the program with Appalachian clogging and body percussion, fiddles, and banjo music.